Drive Configuration
The drive configuration window is used to configure new drives and edit existing drives. It can be accessed by clicking the New... button in the Drives tab or clicking the Edit... button when a drive is selected in the drive list.
Please be aware that configuration changes will not take effect until you click the Save Changes button in the AES Drive toolbar, which will save the settings to the Windows registry.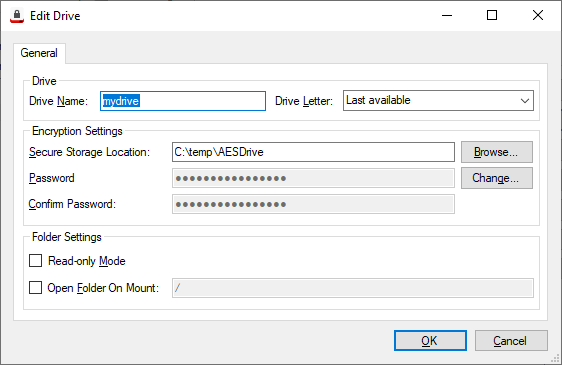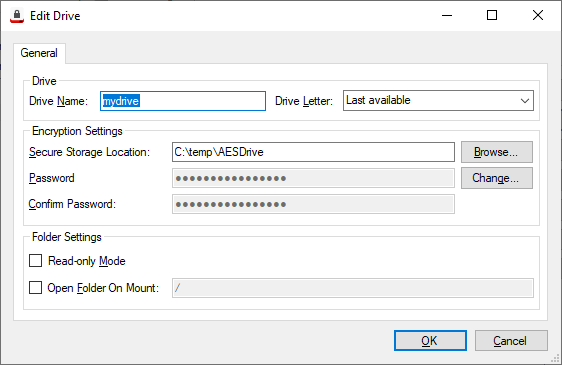 Adding a Drive
To add a drive, click the New... button on the Drives tab of the main window.
Enter a name for the drive in the Drive Name field, and if needed, choose the desired drive letter. This will be the drive letter where the storage area will be mounted.
In the Secure Storage Location field, browse to an empty folder on disk where the encrypted files should be stored.
Optional Settings:

Read-Only Mode can be checked to indicate the storage should be mounted as a read-only device.
Open Folder On Mount specifies which folder to open in Explorer when the drive is mounted (if any).
After clicking OK the drive will be added to the drive list. Use the Advanced Settings to set additional configuration settings at the drive level and at the global level.