Authentication
All authentication options are controlled in the Userstab. This tab manages the users and groups which can authenticate to the server. SFTP Server allows two types of users to authenticate:
Virtual Users: A user defined in the application.
Windows Users: All members of a specified security group on the local machine or domain.
The Users List contains the users and groups the server knows about. The authorization status and authentication options for the users and groups can be managed using the buttons on the right panel.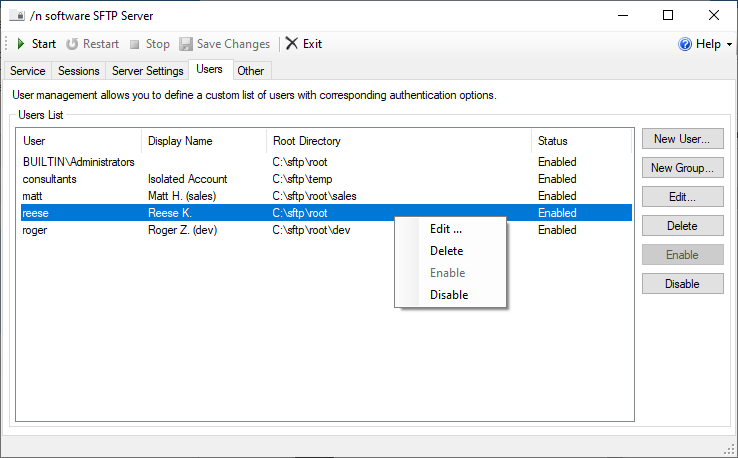 New users and groups can be added from this page by clicking the New User... or New Group... buttons.
To prevent a user or group from authenticating, select the entry in the users list and click the Disable button or right-click the entry in the users list and click Disable in the context menu.